The History of the VW Jetta

The A1 Jetta
Produced: Wolfsburg, Germany 1981-1984

The VW Jetta, VW's best selling car in the U.S. and the best selling Europian import. The Jetta was introduced in 1980 as a 1981 model. At that time the Jetta was no more than a Rabbit With a trunk. Everything from the rear doors forward was the same as the Rabbit, except for the headlights, bumpers and grille. The first Jetta was built on the A1 chassis which lasted until 1984.

Engines available:
1.6litre Diesel
1.7litre fuel injected gas (base engine)
1.6litre turbo Diesel
1.8litre fuel injected gas (GLI)
1.6litre carburated gas

Trim levels:
"L"
"GL"
GLI (2 and 4 door)
Wolfsburg edition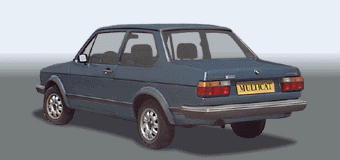 2 door Jetta "L"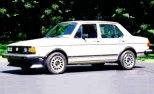 4 door GLI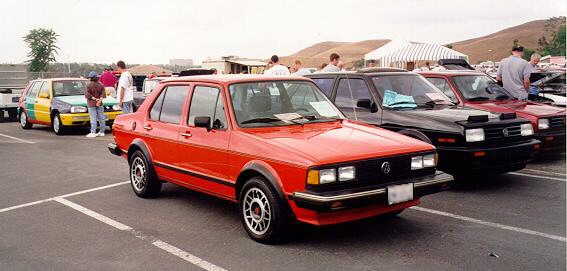 Stock GLI

---
The A2 Jetta
produced:Wolfsburg Gremany, Pueblo Mexico, Westmoreland PA. 1985-1992

In late 1984 the "new" VW Jetta came along. This style Jetta was by far a superior car to the A1 Jetta say's some and some say that VW wrecked the Jetta when they made this one. The A2 Jetta was to be the longest jetta body style in production.

Engines:
1.8 FI gas
1.6 FI Diesel
1.6 FI Turbo Diesel
1.8 FI 16v gas
2.0 FI 16v gas (90-92)

Trim levels:
Basic Jetta
"GL"
"GLi"
Wolfsburg edition.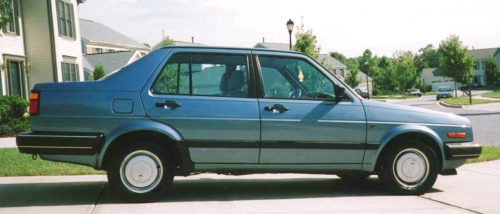 1989 Jetta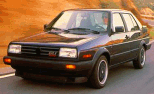 ---
The A3 Jetta
produced: Pueblo Mexico 1993-1998

The market was calling for a new Jetta, the A2 Jetta was now getting outdated. Behold the A3 Jetta, hailed as the poor mans BMW. The A3 Jetta in 1993 did not live up to the jetta name until around 1997. When the A3 Jetta was introduced the Mexico factory was in shambles and was being plagued with poor quality. The A3 Jetta left much to be desired, gone was the GLI(later to be replaced by the Jetta GLX VR6), gone was the 2door body style, and gone were the Diesels.(later to be replaced by the TDI in late 1998) But around 1995 VW started introducing new trims, such as the Jetta city witch had no A/C or radio and was an automatic. The K2 Jetta included a pair of k2 skis and a rack to carry them. The Trek Jetta was similar to the K2 but offered a Trek mountain bike in place of the skis or snow board. The Jetta Music had a premium sound system.

Trim levels:
"GL"
"GLS"
GLX
TDI
GT
TREK
K2
City
Music
wolfsburg edition

Engines:
2.0 litre FI gas
2.8 litre FI gas "VR6"
1.9 litre direct injection turbo diesel "TDI"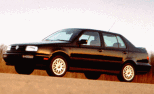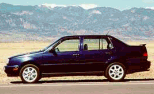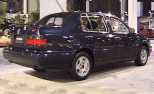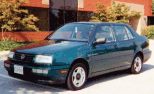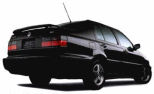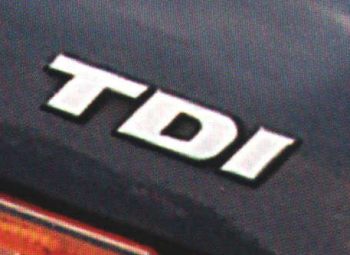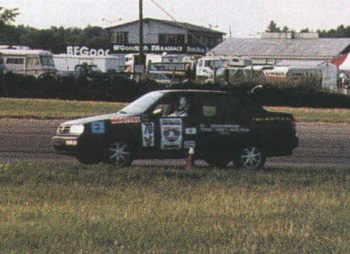 ---
The A4 Jetta
produced: 1999-????

The A4 Jetta, a whole new design for the Jetta. Gone is the boxy Jetta. In with the new Son of Passat look. The A4 Jetta plans to be promising. A 2door is in the works and the TDI is here and the jetta has big plans in store. The Jetta has some major rivals to compete with, like BMW and Mercedes. VW will do this by putting a VR8 into the Jetta. Well we wish VW the best of luck.

Trim levels:
GL
GLS
GLX
Wolfsburg Edition
TDI
Coupe (2001)

Engines:
2.o litre FI gas
2.8 litre FI gas "VR6"
1.9 litre direct injection turbo diesel
1.8 litre FI gas turbo (Available 2001)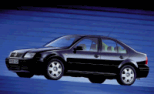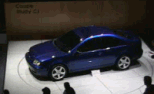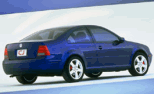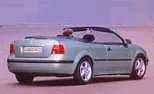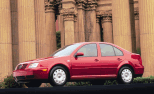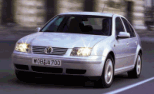 ---
Home