The Webmaster's VW's
---

I had the "bug", no pun intended..:) I had everyone in the club we joined on the lookout for a bug for me. I wanted a standard beetle, any year to play with. I wanted a project basically and a project I got.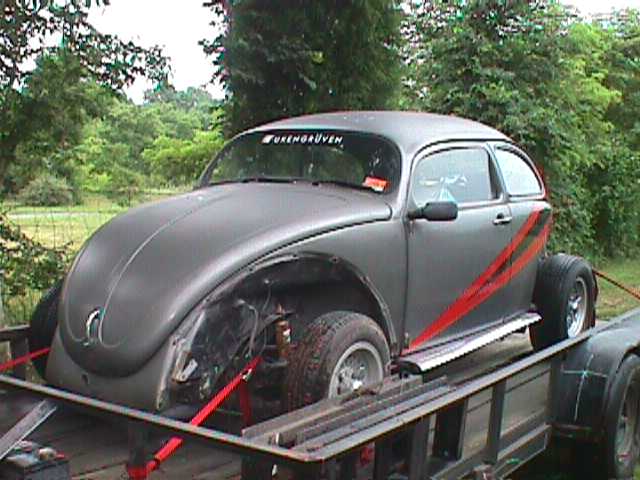 Meet "Tramp". He is a 1969 Standard Beetle that has had his top chopped 4". He had the "ear lift" done fourteen years ago by a little old man who had worked on beetles all his life. He chopped the top, using a roof from a different beetle, and used lead fill to complete the job. Tramp has 13" wheels on the front and 15" on the rear. I got him from a guy who was getting divorced and needed to move it off of his in-laws property. He had driven it back and forth from Nashville to Knoxville while he attended UT Knoxville, and had since started to completely redo the car. I practically stole the car for $250 and a rental car upgrade. One catch....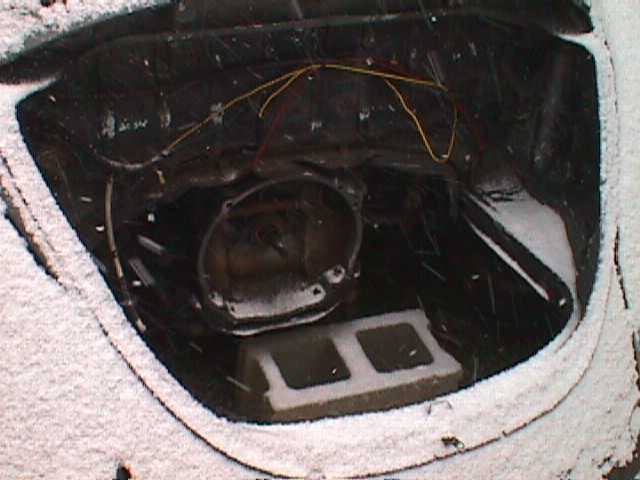 When he was totally redoing it, he had completely torn the engine down and was rebuilding it. So I bought a Jigsaw puzzle without all the parts. The first thing I did to it was tear the UT parking pass off the window, considering I can't stand UT That was first on my "to do" list. Then I took the leaf blower to it so I could see the floorboard, and tore out every strand of rotten carpet. I also picked up some fiberglass fenders from a place in Michigan for $100 for the set.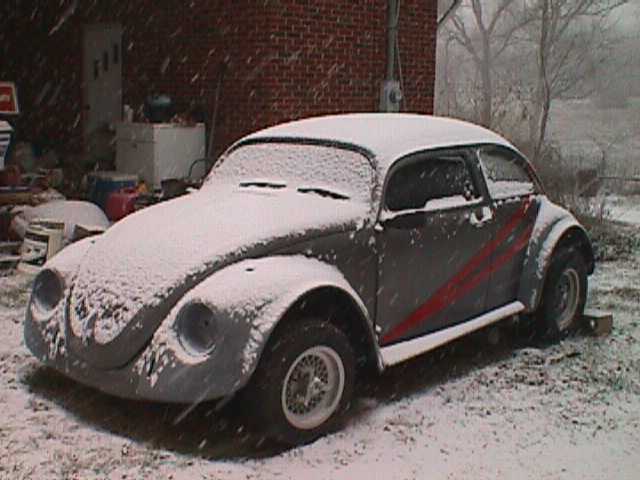 So here he sits waiting for my days off to get attention. This will be a summer project now for Tony and I. Tony wants a 1955 Chevy BelAir, but this
will have to do for now to satisfy his want to restore a car.