Best if viewed at 1024x768
An Online Club
No Dues,
No Hassles,
No Politics,
No Presidents,
Just fun and other Volkswagen Lovers!
SIGN ME UP! (Join THotV)
You don't have to own one, you just have to love them.
---
The Webmaster is getting married!
February 13, 2003
In Las Vegas, NV!
---
Everyone needs books about the Volkswagen. Whether it is a book about the history or stories or even a shop manual. Search for them here.
Search for Volkswagen books.

Volkswagen Commercials in Windows Media Player Format!
What have me and my friends been up to lately?

This site is undergoing many cosmetic and user friendly changes. New changes almost daily.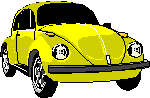 This site is dedicated to Volkswagen People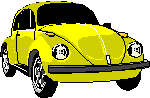 Join the Listserve to meet others.



Webmaster: Jackie